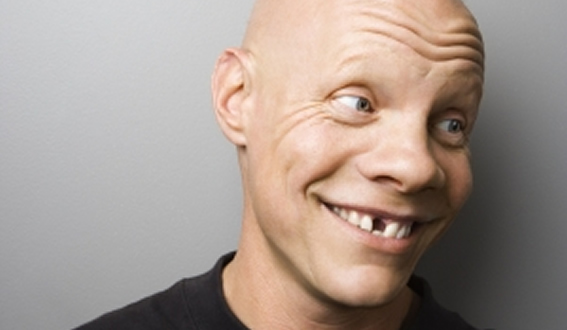 A person can tell a lot about you from a smile. That cheeky grin or a loud belly-laugh is an expression of who you are. That's why a great set of teeth is a huge confidence booster. Switch Dental are all about helping you face the day with a full set of teeth.
While your front teeth are the stars of the show, your back teeth are vital for ensuring that you can chew comfortably. If you're missing one or more teeth, Switch Dental are happy to whip up a bridge to plug the gap.
Many ways of replacing missing teeth involve a dental implant. A dental implant is a surgical procedure that bonds a metal screw-like implant to your jaw and bone. This enables the basis for other dental prosthetics like dentures or bridges to be fixed in place.
Bridges
While bridges look like real teeth, they're a porcelain alternative to give the look and feel of a real tooth. It's like a prosthetic for your teeth and fit snugly between the gaps where one or two natural teeth would otherwise be.
Switch dentists generally use crowns on the surrounding teeth to provide anchor support for bridges. Placing a bridge is similar to fitting a crown. The biggest difference is that the dentist will make an impression of the teeth around the gap as well. Bridges can be completed in two visits, as a dentist must send away an impression of your teeth to a lab for processing.
Bridges require a particular cleaning regimen since they are permanent single pieces in your mouth, rather than dentures. Switch dentists offer expert dental advice when it comes to oral hygiene so you can take great care of your bridge.
Dentures in Lower Hutt
We offer quality denture implants in Lower Hutt. Switch Dental is a fantastic spot for denture implants. Dentures are a larger undertaking, which requires several visits and around a month to properly construct. Full and partial dentures are available.
Your first visit with your dentist will assess denture needs and treatments. If we need to remove any teeth in preparation for your dentures, your dentist will do this during your first appointment to allow the gums and mouth time to heal before any denture preparation begins.
We create several impressions and trial dentures to ensure that you have the maximum opportunity to test out and improve your dentures before the permanent set are ready. You will also be able to choose the shape and shade of your new teeth. You're getting a new set of teeth, so why not make them the kind you've always dreamed of?
The next few appointments will take impressions of your gums and teeth to construct an accurate model for trial dentures. In these consultations, dentists take extra care to ensure the dentures look and feel natural in your mouth. After all, you'll be the one strutting these babies around town!
When your trial dentures are ready, we'll let you take them out for a spin. At this stage, you can get used to wearing dentures as well as determine the fit and feel of these trial dentures. If you're unhappy, we'll make adjustments and send off for a new trial pair. If everything is working out fine, a permanent pair will be modelled on the trial dentures.
Get Denture Implants Today!
Once permanent dentures are finished, you'll be brought in for a final time to be fitted. We'll be checking for support, stability and comfort. Our dentists at Switch Dental also emphasise the importance of denture maintenance. After dentures are put in, regular dentist visits are a must to allow checks of gums and mouth. Get denture implants in Lower Hutt Today